The holidays are a hectic time of the year. This busy schedule starts in November and goes right up until the last present is opened. There are tears, frustration, success, happiness, lots of food and more. The only downfall? Not enough time to just spend together and focus on your family. There is always something else to bake, wrap and another party to attend and sometimes the true reason for the holidays is lost.
The kids were about a week into their school holiday, the Christmas get togethers were done and we strongly felt that we needed a day to focus on our family. We wanted no cooking, no cleaning and no technology to disturb us – just laughs, quality time and fun.
What better way to achieve all of this then to travel to the Middle Ages with Medieval Times?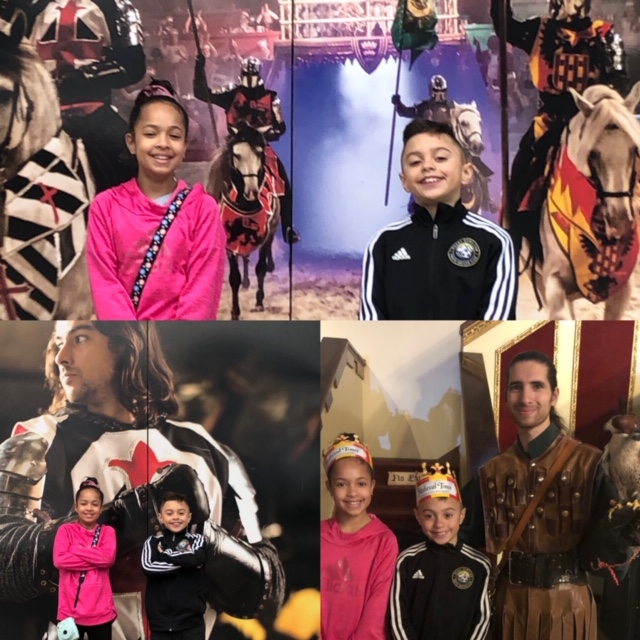 Not only was it a break for Mom and Dad from cooking and cleaning, the entertainment and education value for the kids is superb (honestly as a Mom, this is a huge win for me if I can get my kids learning without even realizing it). A complete win-win for every family member!
We did a bit of research on jousting and a medieval feast, starting with the Medieval Times website and then doing our own searches online. Our youngest was really curious about how the jousting happened, if they would really injure each other and how a winner was chosen.
I strongly suggest arriving at the Medieval Times castle prior to the doors opening (roughly seventy five minutes before the start of the show). We were greeted by Lord Cedric and the Queen and welcomed into her Castle in true royal style at that seventy five minute mark and it was worth waiting for. I was a bit nervous on how they would assign seats, but they have a truly efficient system set up that moved the flow of traffic from the front doors into the great hall quickly while still enjoying the atmosphere, allowing you to take photos and take in the design of the castle and pictures with the Queen.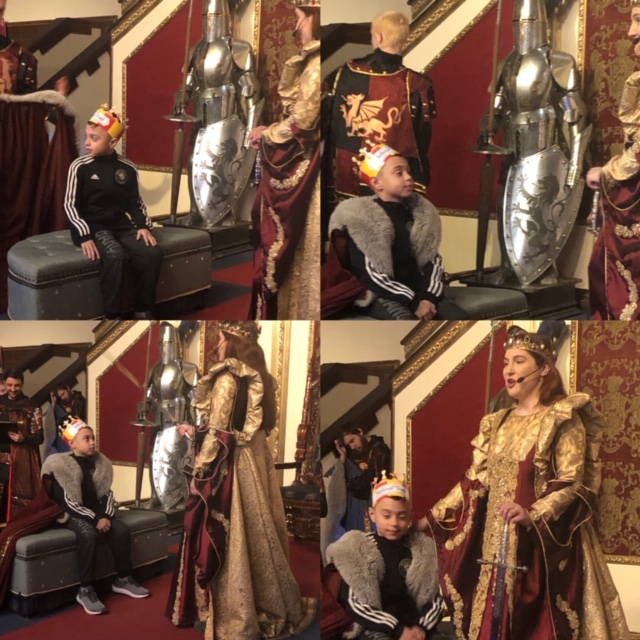 We really wanted our younger kids to fully immerse themselves in the experience and purchased the knighting ceremony add on for them. Both of the kids were made a Princess and a Knight of the Realm in a special ceremony in the Great Hall prior to the start of the show. The looks on their faces was just priceless. The Queen knighted them and presented them to all of the people in attendance for their great acts of courage battling a dragon.
We were then allowed to wander the hall until the show started. We found swords, a falcon, and so much more. Once we were allowed to sit, the excitement level went through the roof! Between the lights, sitting in the benches, cheering for our knights with the serving wenches and the realization that they get to only eat with their hands, the anticipation and excitement was incredible.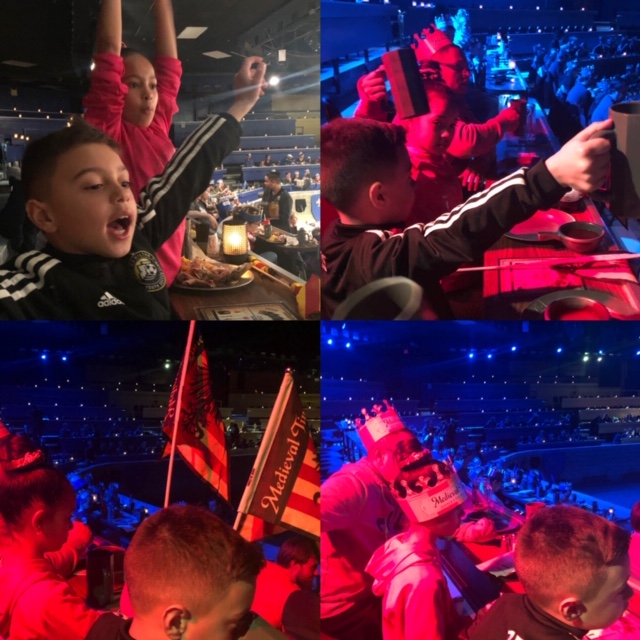 The show itself has something for everyone – an incredible falcon show (the falcon flew so close to us, our youngest was convinced it hit one of the crowns), the horse display and then the knights. It is hard to pinpoint one part that we loved the most – it was all executed so well with such great attention to detail. You truly feel as though you have stepped back in time.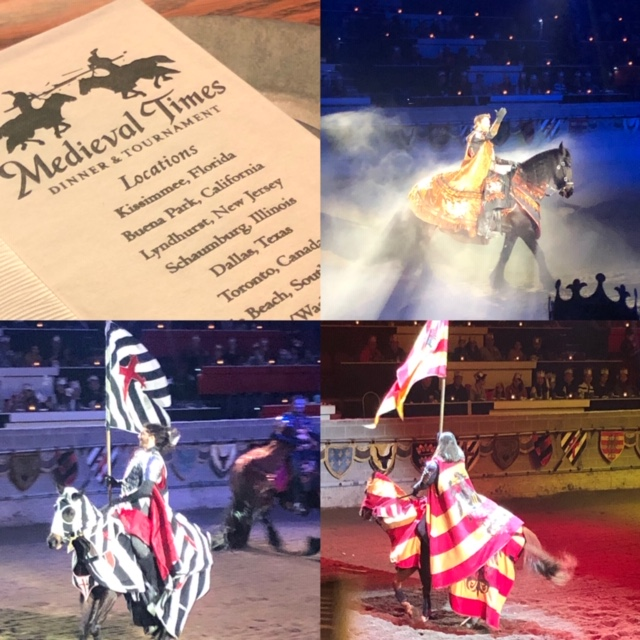 The knights were fantastic to watch as they completed challenges and then jousting. Our yellow and red knight started off very strong but was ultimately defeated. They were animated, full of strength and bravery – they were truly a pleasure to watch as they performed.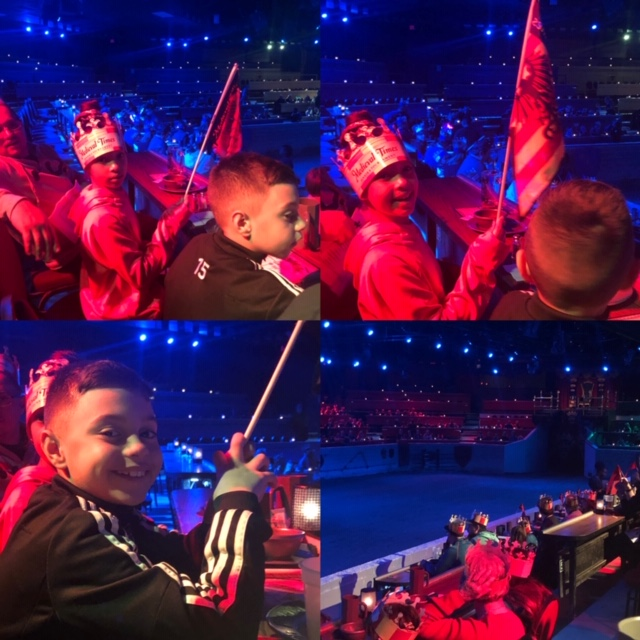 Ready to plan your visit?
Head over to Medieval Times now to book your trip – right now you can save 40% on adult tickets and 20% on children tickets using the code USF4020. The code is valid until September 30, 2020 so you have a lot of time to take advantage of this fantastic deal. Make sure to check on the extra add ons for your trip (they are well worth it).
Feeling lucky? Enter to win tickets now here (good luck!).
What would you celebrate at Medieval Times?
Make sure to follow Medieval Times onFacebook, Twitter and Instagram to keep up to date with promotions, giveaways and more.
Disclosure: I received tickets in order to facilitate this post, all opinions expressed are my own.